Sialolithiasis: Consult your questions in Oral Medicine in Murcia
Sialolithiasis is a type of sialoadenitis, and is caused by blockage of the salivary gland ducts by stones. These stones or sialolites can occur in any salivary gland, but almost 90% affect the submaxillary gland and settle especially in the curvature of the Wharton duct, around the edge of the mylohyoid muscle.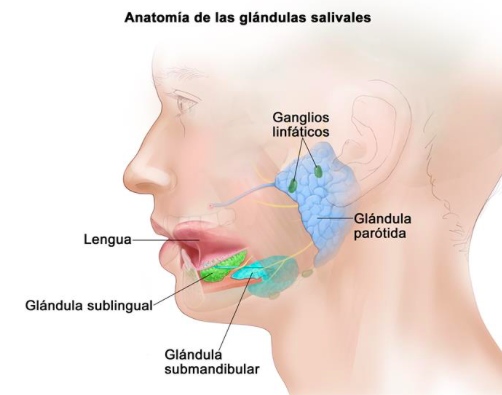 The stones that form in the submaxillary gland are usually radiopaque, in up to 70% of cases and are usually composed of calcium carbonate and phosphate. The secretion of these glands has an important mucous component, with abundant glycoproteins, and also the ascending course of the excretory ducts favors ectasia and the penetration of bacteria by retrograde route.
The formation of these stones is not related to alterations of phosphocalcic metabolism or the presence of kidney or gallstones.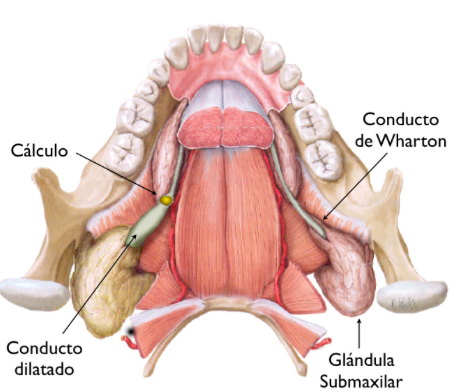 In the parotid, calcifications are rare, and mucous plugs or microcalculations that are not radiographically visible occur more frequently.
What are the symptoms of major salivary gland duct stones?
1.- The most common clinical sign is the presence of intense pain, which increases when eating.
2.- In addition, swelling and signs of secondary infection may appear, such as drainage of purulent exudate through the outlet opening of the affected gland.
3.- Palpation of the gland is painful and is usually felt harder.
4.- Sometimes it can be accompanied by general signs such as fever, malaise and leukocytosis.
Do not hesitate to go to our office in Murcia. At the Davalos & Balboa Dental Clinic, Dr. Cristina Balboa is a Specialist in Oral Medicine from the Complutense University of Madrid and can offer you an appropriate diagnosis and treatment for this problem or any other that worries you about your oral health.
Compartir: